HYA Staff
Mary Howe – Executive Director
Kenn Sutto – Program Manager
Erick Salazar – Outreach Counselor
Meg Fuller – Outreach Counselor
Neftali Bedolla – Outreach Counselor
Karin Adams – Program Manager
Micah Jorgenson – Outreach Counselor
Sami Basu – Outreach Counselor
Shira Noel – Policy & Advocacy Co-ordinator
Toivo Ollila – Operations Manager
Dan Gala – Development Associate
Mental Health Team
Masa Fisher, MD
Maurice Byrd, LMFT
Jason Brown, LCSW
Nancy Mullin, PsyD
Mary Howe – Executive Director
Mary is a formerly homeless youth who has dedicated her career to developing and implementing interventions that empower young people to improve their own lives and those of their peers, and to addressing the structural causes of poverty and homelessness. Mary assumed leadership of HYA in 2006 when two longstanding grassroots programs—Haight Ashbury Youth Outreach Team and San Francisco Needle Exchange—ended their affiliation with Haight Ashbury Free Clinics, Inc. and merged to form a single organization under the name "Homeless Youth Alliance." Mary secured fiscal sponsorship for the newly created HYA and spearheaded its consolidation and growth. She brings over ten years' experience in direct service and outreach with marginalized and underserved populations. With each successive position she has held, she has been increasingly responsible for managerial, administrative, and supervisory duties, while still maintaining a hands-on approach to day-to-day operations. Prior to serving as Executive Director of HYA, Mary was an outreach worker and later the Center Manager for Haight Ashbury Youth Outreach Team, Program Coordinator for San Francisco Needle Exchange, and Trainer for the Drug Overdose Prevention and Education Project of the City and County of San Francisco. She is the recipient of a 2009 Bay Area Unsung Hero Award from KQED Northern California.
mary@homelessyouthalliance.org
Kenn Sutto – Program Manager
Kenn Sutto joined HYA in 2015. Before coming to the bay area, he was volunteering with the Emma Goldman Youth and Homeless Outreach Project in Olympia, WA, Second Cycle in Tacoma, Wa, and with the Catholic Worker House in Champaign, Illinois. When not working at HYA he spends time with his dog, his bicycles, and his loved ones.
kenn@homelessyouthalliance.org
Erick Salazar – Outreach Counselor
Erick is an Outreach Counselor at HYA who is committed to the organizations goals working with youth and harm reduction. He moved to the bay from L.A and has worked with the homeless and queer community in the bay area. Erick enjoys volunteering, creating art, Chicano punk, pre- Columbian/Meso-American art and social justice.
erick@homelessyouthalliance.org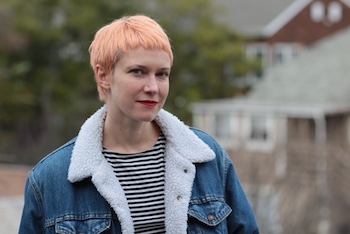 Meg Fuller – Outreach Counselor
Meg came to the Bay Area in 2013 from the Pacific Northwest. As an Outreach Counselor, she is excited to work for an organization that aligns with her belief that all people deserve non-judgmental care and compassion. In her spare time, she can be found hanging out with her dog, nerding out on music, reading and crafting herbal medicine. 
meg@homelessyouthalliance.org
Neftali Bedolla – Outreach Counselor
Neftali grew up in the central valley and moved to SF so as not to ever again have to work picking fruit in 100 degree + weather. He found work being an ally and a mentor for young people from all walks of life about 10 years ago and hasn't looked back since. In his free time he likes to garden, build random things out of wood or binge watch various crime and sci fi series.
Nefatli@homelessyouthalliance.org

Sami Basu – Outreach Counselor
Having worked with marginally housed individuals and people experiencing homelessness since 2020, Sami joined HYA as an outreach counselor at the beginning of 2022. Sami formerly experienced homelessness herself, and she strives to use her life experience, her empathy, and all the things she has learned through her own personal journey to support and empower other young people in her community. Sami is extremely excited to be part of an organization that embodies the principles of Harm Reduction and that strives to support participants while valuing their autonomy and independence. When not at work, Sami can typically be found blasting her music, making art, binge watching crime shows, relaxing at the beach, or hiking an obscure trail, usually with her squad that includes her child, her various dogs and cats, and, occasionally, a snake or two.
sami@homelessyouthalliance.org
Karin Adams – Program Manager
Karin Adams has a long and fond history of working with marginalized communities and the field of harm reduction. Karin grew up in a working class family in Sonoma County and has been establishing roots in Oakland for the past nine years. Her personal history and life experience fosters her passion and commitment to this work. At age 17 Karin began distributing safer sex supplies at local punk shows and proceeded to work several years in the field of HIV and HCV prevention through mobile test counseling, syringe exchange, and street-based outreach in rural areas. Wanting to focus on working with youth, Karin joined the team at Homeless Youth Alliance (HYA) from 2010-2014. Continuing to feel a strong connection to the work, Karin returned to HYA in 2018 to help facilitate and guide HYA's very first transitional youth housing program! She is so very grateful to work in an environment that allows participants to grow and develop according to their own character and experience. She has found that HYA continues to uphold the radical notion that the young people we work with are the experts and play an instrumental role in shaping their own programming. While frontline work is undoubtedly necessary, Karin also prioritizes her efforts in advocacy around the decriminalization of the poor and addressing systemic inequalities. In her free time you can find Karin dancing in a studio or in her living room, running after her wild dogs, reading books about revolutionaries and/or Harry Potter, or crafting away at homemade gifts.
karin@homelessyouthalliance.org

Micah Jorgenson – Outreach Counselor
Micah started as a case manager at HYA in 2019. They are a chihuahua enthusiast, who is originally from Texas, but have been living in the Bay Area for the last five years. They discovered a love for case management while working at housing organizations in Oakland. Working with youth has been a constant in their professional life. They say they are grateful to be at HYA, where they believe that harm reduction is a foundational and thoughtfully implemented model of care. In their spare time they enjoy leash training cats and eating breakfast tacos.
micah@homelessyouthalliance.org
Shira Noel – Policy and Advocacy Coordinator

Originally from Venice Beach, Shira Noel started working as our Policy & Advocacy Coordinator in October 2013. Shira has a history with HYA and the community that spans over the last nineteen years. Coming directly from the population, she has a deep commitment to preserving the services HYA provides and personally knows how invaluable they are. She is dedicated and grateful to have an opportunity to represent the kids and the mission of the HYA and to be able to lend a voice and fight for them in ways she has long wanted to.
shira@homelessyouthalliance.org

Toivo Ollila – Operations Manager
Toivo is from San Francisco and grew up in the Fillmore and Mission neighborhoods. He has worked in community grass roots and harm reduction programs for over 20 years, but his heart has always been with and for the SF kids. He found his dream job at HYA in 2016. He stays up too late making art and music and playing video games.
toivo@homelessyouthalliance.org

Masa Fisher, MD.
"Dr. Masa's" specialty is harm-reduction psychiatry. He is a San Francisco native and often expresses how happy he is to be able to be "helping the community I grew up in." Dr. Masa works with participants one on one and in the group setting. He is often instrumental in getting a participant placed in housing and he is a tireless advocate for the homeless youth of our community. Dr. Masa brings many years of experience in public health and serving the mental health of homeless people. He was awarded the "Outstanding Chief Resident" award, from San Mateo County Psychiatry Residency in 2005 and continues to garner praise and recognition from the psychiatric and public health communities. His presence at HYA has brought a noticeably higher level of crisis intervention, mental health care, and effectiveness. We feel very fortunate to have him on board.

Maurice Byrd, LMFT
Maurice Byrd, LMFT, is a staff therapist with the Harm Reduction Therapy Center, where he provides mental health services in community programs and private practice. He is a graduate with an MS in Counseling Psychology with a Marriage and Family Therapy focus. He is also a Certified Anger Management Facilitator. Since beginning his work in community-based organizations as a counselor and intensive case manager in 2004, he has facilitated groups focusing on a variety of topics, including anger management, substance use, and harm reduction. He has worked with a diverse range of populations including adolescents, families, people court-mandated to treatment, the dually and multiply-diagnosed, homeless adolescents and adults, veterans, and violent offenders. Maurice is a San Francisco native who grew up in the Lower Haight/Western Addition area, and he has a great familiarity with and perspective on the homeless youth culture of the Haight Ashbury.
mauricebyrd@harmreductiontherapy.org

Jason Brown, LCSW
Jason is a staff therapist with the Harm Reduction Therapy Center. He offers therapy and support to HYA clients and multiple community programs in San Francisco. Jason uses a relational and collaborative approach and has ten years of experience working with diverse populations including transition age youth in extended foster care, individuals with severe mental health issues, teenagers and homeless adults in San Francisco and the East Bay. Jason also has years of experience working with the LGBT community and is happy to support clients in accessing gender-affirming surgeries and healthcare.
jasonbrown@harmreductiontherapy.org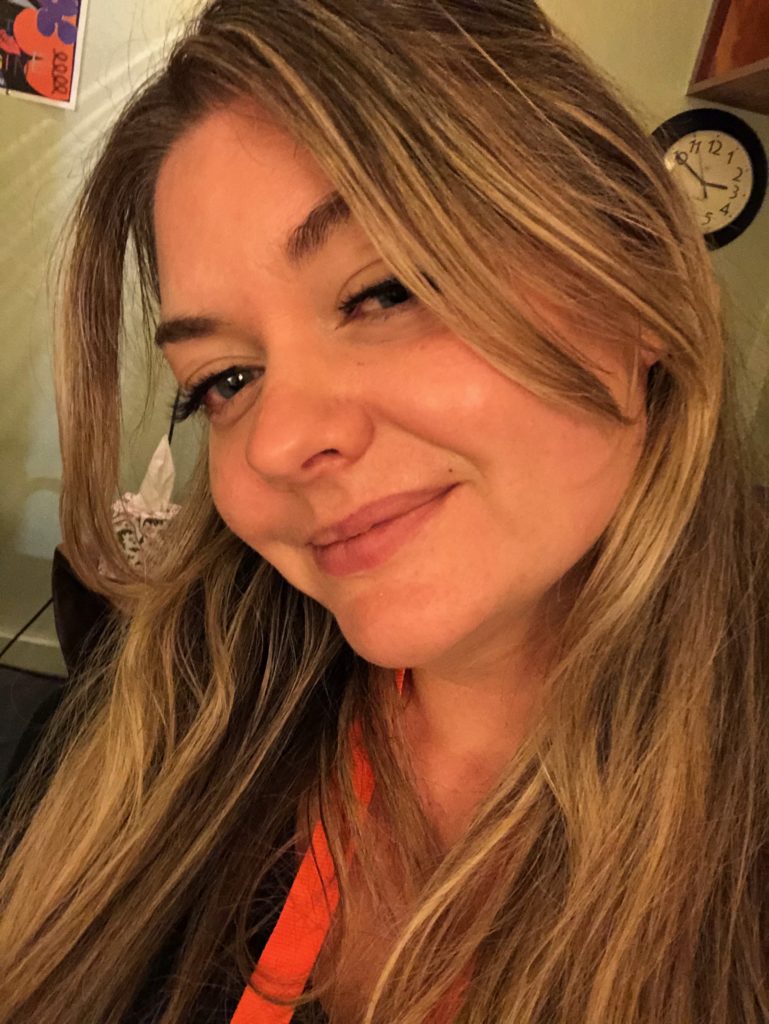 Nancy Mullin, PsyD
Nancy is originally from Vancouver, Canada and moved to California in 2013. She holds a doctoral degree in clinical psychology and specializes in substance use and community mental health, focusing on work with those that are marginalized and underserved. She has provided individual and group therapy to adults, youth, and families in a variety of settings. Nancy has an abiding love for harm reduction approaches and the way that they view both the person seeking help and the therapeutic relationship. She works from a relational perspective, seeking to meet people where they are, offering spaces of connection, respect, and safety. This includes acknowledging the impact of oppression and systemic racism in the context of therapy and as a backdrop to any of the community work that she does. In her spare time, Nancy likes to nerd out on rap samples, spend time in nature, and bake.
nancymullin@harmreductiontherapy.org