HYA Staff
Mary Howe – Executive Director
Kenn Sutto – Program Manager
Jennifer "Yeah Yeah" Cowles – Outreach Counselor
Adeline Tealle – Outreach Counselor
Erin Ruch – Outreach Counselor
Erick Salazar – Outreach Counselor
Ale del Pinal – Outreach Counselor
Corrina Goldblatt – Outreach Counselor
Krys Gerdes – Outreach Counselor
Jacob Montz – Logistics Co-ordinator
Shira Noel – Policy and Advocacy Coordinator
Toivo Ollila – Operations Manager
Mental Health Team
Masa Fisher, MD.
Maurice Byrd, Psy.D.
space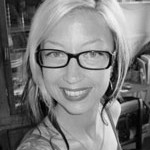 Mary Howe
Executive Director
Mary is a formerly homeless youth who has dedicated her career to developing and implementing interventions that empower young people to improve their own lives and those of their peers, and to addressing the structural causes of poverty and homelessness. Mary assumed leadership of HYA in 2006 when two longstanding grassroots programs—Haight Ashbury Youth Outreach Team and San Francisco Needle Exchange—ended their affiliation with Haight Ashbury Free Clinics, Inc. and merged to form a single organization under the name "Homeless Youth Alliance." Mary secured fiscal sponsorship for the newly created HYA and spearheaded its consolidation and growth. She brings over ten years' experience in direct service and outreach with marginalized and underserved populations. With each successive position she has held, she has been increasingly responsible for managerial, administrative, and supervisory duties, while still maintaining a hands-on approach to day-to-day operations. Prior to serving as Executive Director of HYA, Mary was an outreach worker and later the Center Manager for Haight Ashbury Youth Outreach Team, Program Coordinator for San Francisco Needle Exchange, and Trainer for the Drug Overdose Prevention and Education Project of the City and County of San Francisco. She is the recipient of a 2009 Bay Area Unsung Hero Award from KQED Northern California.
mary[at]homelessyouthalliance.org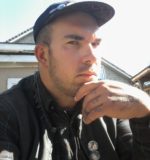 Kenn Sutto
Program Manager
Kenn Sutto joined HYA in 2015. Before coming to the bay area, he was volunteering with the Emma Goldman Youth and Homeless Outreach Project in Olympia, WA, Second Cycle in Tacoma, Wa, and with the Catholic Worker House in Champaign, Illinois. When not working at HYA he spends time with his dog, his bicycles, and his loved ones.
kenn[at]homelessyouthalliance.org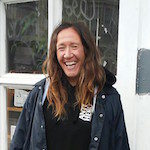 Jennifer "Yeah Yeah" Cowles
Outreach Counselor
Jennifer Cowles used HYA as a support structure to move from participant in HYA's services to superstar Outreach Coordinator. Born and raised in San Francisco, she has a deep understanding of and affection for HYA's target population. Jenn leads the weekly Health Group in addition to her regular duties as an Outreach Counselor. In her free time, she is working toward her B.A. in Psychology from San Francisco State University, with plans to get her master's and continue working with marginalized populations. Since she still hasn't learned how to drive, Jenn skateboards everywhere she goes and tries not to fall down too much…to varying levels of success.
jenn[at]homelessyouthalliance.org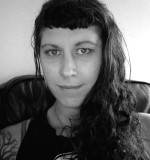 Adeline Tealle
Outreach Counselor
Adeline joined HYA's Outreach Team in 2014. Before becoming an Outreach Counselor, she was a member of HYA's target population. She used harm reduction models to transition off the streets, and subsequently provided harm reduction services to street youth and other under-served  populations, working in rogue street medicine clinics, street outreach programs, and syringe exchanges in the Midwest and the Bay Area. Her experiences lend her a deep understanding of HYA's work and participants. Going on outreach is her favorite part of the work day. Outside of her work with HYA, Adeline likes to skateboard, play punk rock, country western dance, and take all her friends' dogs on hikes in the woods.
adeline[at]homelessyouthalliance.org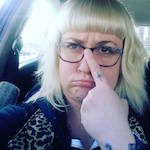 Erin Ruch
Outreach Counselor
Erin Ruch is a San Francisco native, former member of HYA's target population and she has been dedicated to working in harm reduction, doing outreach in both SF and Oakland. She has been a trainer for the D.O.P.E. project, helping educate people about overdose prevention. Erin's currently in school for Drug and Alcohol Counseling and spends her free time playing drums in punk bands.
erin[at]homelessyouthalliance.org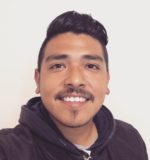 Erick Salazar
Outreach Counselor
Erick is an Outreach Counselor at HYA who is committed to the organizations goals working with youth and harm reduction. He moved to the bay from L.A and has worked with the homeless and queer community in the bay area. Erick enjoys volunteering, creating art, Chicano punk, pre- Columbian/Meso-American art and social justice.
erick[at]homelessyouthalliance.org
Ale del Pinal
Outreach Worker
Ale was born in Guatemala and grew up in the East Bay. She is passionate about harm reduction and helping underserved populations. She helped found the grassroots outreach organization Punks with Lunch in Oakland. She admires and is committed to HYA's philosophy and commitment to the youth in San Francisco. When not volunteering or working, Ale spends her time with her dog and playing in her punk band.
ale[at]homelessyouthalliance.org
Corrina Goldblatt
Outreach Counselor
Corrina is a visual artist, musician and a former street youth who was raised in San Francisco. Corrina crisscrossed the United States several times before coming back to S.F. She joined the HYA outreach team in 2017. Her previous experience in Harm Reduction, includes working for Home Alive and the SF Drug User's Union. She continues to work as a clinical research assistant and HIV/HEP-C test counselor at the U.F.O. study.
corrina[at]homelessyouthalliance.org
Krys Gerdes
Outreach Counselor
Krys grew up in the San Francisco bay area and joined the HYA outreach team in 2017. They self-identify, as a formerly homeless ex-drug user in San Francisco. They credit their practice of complete abstinence, as to what helped them transition off of the streets. They believe in the importance of Harm Reduction, meeting people where they are at and helping people in our community who are otherwise underserved. Krys enjoys doing yoga, meditation, punk rock and queer arts.
krys[at]homelessyouthalliance.org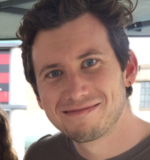 Jacob "Jake" Montz
Logistics Co-ordinator
Jake first connected with HYA when he stopped by to donate clothing after moving to San Francisco in 2010. Soon after, he started regularly producing baked goods for our, now closed, drop-in center. In 2014, he become the pancakes and pizza guy at our weekly group serving participants, as well as, a volunteer at our needle exchange site. In August 2017, he was hired at HYA, as the Program Assistant. He is now responsible for the logistics and maintenance of our outreach supplies. Jake loves working behind the scenes here, supporting the outreach team and says he feels honored to assist with the function of this organization. He is currently working towards a Master's degree in Museum Studies at USF. He is passionate about making museums more accessible to all people. When he isn't studying, you will probably find him hanging out with his two dogs, listening to music and reading comic books.
Shira Noel
Policy and Advocacy Coordinator
Originally from Venice Beach, Shira Noel started working as our Policy & Advocacy Coordinator in October 2013. Although new to the team, she has a history with HYA and the community that spans over the last nineteen years. Coming directly from the population, she has a deep commitment to preserving the services HYA provides and personally knows how invaluable they are. She is dedicated and grateful to have an opportunity to represent the kids and the mission of the HYA and to be able to lend a voice and fight for them in ways she has long wanted to.
shira[at]homelessyouthalliance.org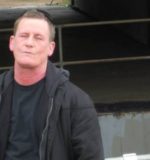 Toivo Ollila
Operations Manager
Toivo is from San Francisco and grew up in the Fillmore and Mission neighborhoods. He has worked in community grass roots and harm reduction programs for over 20 years, but his heart has always been with and for the SF kids. He found his dream job at HYA in 2016. He stays up too late making art and music and playing video games.
toivo[at]homelessyouthalliance.org
Mental Health Team
space
Masa Fisher, MD.
"Dr. Masa's" specialty is harm-reduction psychiatry. He is a San Francisco native and often expresses how happy he is to be able to be "helping the community I grew up in." Dr. Masa works with participants one on one and in the group setting. He is often instrumental in getting a participant placed in housing and he is a tireless advocate for the homeless youth of our community. Dr. Masa brings many years of experience in public health and serving the mental health of homeless people. He was awarded the "Outstanding Chief Resident" award, from San Mateo County Psychiatry Residency in 2005 and continues to garner praise and recognition from the psychiatric and public health communities. His presence at HYA has brought a noticeably higher level of crisis intervention, mental health care, and effectiveness. We feel very fortunate to have him on board.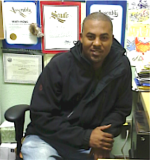 Maurice Byrd, LMFT
Maurice Byrd, LMFT, is a staff therapist with the Harm Reduction Therapy Center, where he provides mental health services in community programs and private practice. He is a graduate with an MS in Counseling Psychology with a Marriage and Family Therapy focus. He is also a Certified Anger Management Facilitator. Since beginning his work in community-based organizations as a counselor and intensive case manager in 2004, he has facilitated groups focusing on a variety of topics, including anger management, substance use, and harm reduction. He has worked with a diverse range of populations including adolescents, families, people court-mandated to treatment, the dually and multiply-diagnosed, homeless adolescents and adults, veterans, and violent offenders. Maurice is a San Francisco native who grew up in the Lower Haight/Western Addition area, and he has a great familiarity with and perspective on the homeless youth culture of the Haight Ashbury.
mauricebyrd[at]harmreductiontherapy.org
TOP